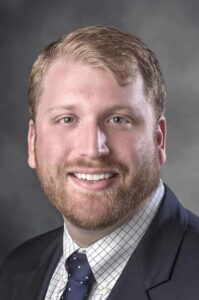 Dr. Steven Balandran was born and raised in Fort Worth Texas. Growing up around his father's dental practice, he felt inspired to pursue Oral & Maxillofacial Surgery because of its ability to transform patients' lives. His educational pursuits have extensively trained him for excellence in wisdom tooth extraction, dental implant surgery, jaw reconstruction, and grafting procedures, pediatric oral surgery, temporomandibular joint (TMJ) surgery, maxillofacial pathology, and facial trauma. Dr. Balandran is dedicated to his patients and treats every person like his family. He seeks to provide a comfortable patient care experience for each patient.
Dr. Balandran earned a Bachelors degree in Biology from the University of Texas at Dallas. From there he went on to obtain a Doctorate of Dental Surgery from the University of Texas School of Dentistry at Houston. After dental school, Dr. Balandran obtained his medical degree from the McGovern Medical School in Houston. He then went on to complete a 6-year residency in Oral & Maxillofacial Surgery at UTHealth Houston and received a 2-year certificate in general surgery. He is trained in the full scope of Oral & Maxillofacial Surgery.
Outside of the office, Dr. Balandran enjoys volunteering with organizations including Texas Mission of Mercy, providing dental care to underserved individuals around Texas, and Uplift Internationale, a nonprofit providing free cleft lip and palate surgeries to impoverished children in the Philippines. He also enjoys traveling, exploring Houston, and outdoor cooking.