Donations accepted through the end of June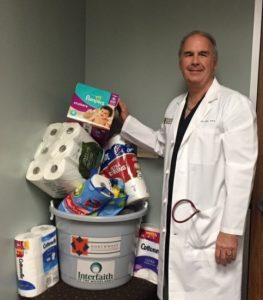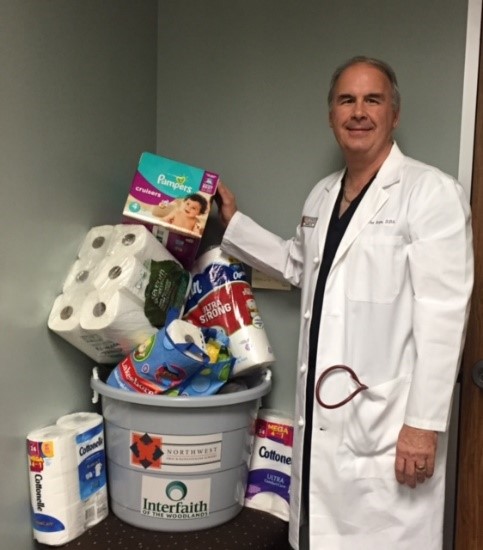 The Woodlands, TX – 6.22.16 – Northwest Oral & Maxillofacial Surgery, the largest oral surgery practice in southeast Texas, has partnered with Interfaith of The Woodlands and coordinated a flood relief drive. Patients and employees are contributing food, personal care items, and cleaning supplies to Interfaith of The Woodlands who will distribute these necessities to residents who suffered losses during the recent flood events.
At Northwest Oral & Maxillofacial Surgery's Sterling Ridge office, the donation bucket is overflowing.  According to Dr. Charles Repa, "We empty our bucket and it is filled up again before we know it! We are so grateful to our patients and employees who have been so generous." The flood relief drive will continue at Northwest Oral & Maxillofacial Surgery through the end of the month. Anyone is welcome to drop off donations at any Northwest Oral Surgery office or at Interfaith of The Woodlands.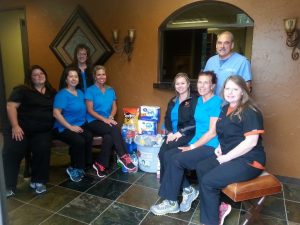 About Northwest Oral & Maxillofacial Surgery
Northwest Oral & Maxillofacial Surgery is an oral surgery practice of seven board certified oral surgeons conveniently located in six locations including Magnolia, Conroe, Spring, Huntsville and The Woodlands (Sterling Ridge and Technology Forest.) The surgeons specialize in wisdom teeth extractions, dental implant preparation and placement, bone grafting, and other oral and facial surgeries.
For more information contact Tracey Carlson at nwomsmarketing@aol.com or visit www.texasoralsurgery.com.