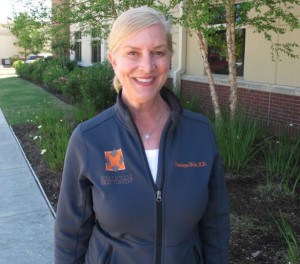 Dr. Duke is not a native Texan, but she moved here as soon as she could!  Born in Louisville, Kentucky and raised in St. Louis, Missouri, Dr. Duke attended the University of Missouri-Kansas City School of Medicine, a prestigious six year medical school program.  She completed her internship at Baylor University Medical Center in Dallas, Texas, followed by a residency in Anesthesiology at The University of Texas Southwestern and Parkland Memorial Hospital.  Dr. Duke completed a fellowship in transplant anesthesiology at Baylor and Dallas Children's Hospital.  She is a Diplomate of the American Board of Anesthesiology.
Dr. Duke is an active member of the Texas Medical Association, the American Society of Anesthesiologists and the Texas Society of Anesthesiologists.  She currently serves on two committees for the Texas Society of Anesthesiologists, the Committee for Professional Development and the Committee for Office Based Anesthesiology, preparing and legislating for safe office-based anesthesia guidelines in Texas and nationally.
Passionate about caring for the very young, very old and very sick, Dr. Duke has created a unique anesthesiology practice of providing anesthetic care in the office-based setting for Northwest Oral & Maxillofacial Surgery patients requiring special attention in the operating room.
Dr. Duke resides in The Woodlands, Texas with her husband, Matt, and their three teenage children.  Active members of St. Anthony of Padua Catholic Church,  Dr. Duke serves as a Eucharistic Minister and is an ex-officio member of the school board of directors.  Dr. Duke and her husband are current members of the Advisory Board for Texas Children's Hospital-The Woodlands.
See what Dr. Penelope Duke has to say about Northwest Oral & Maxillofacial Surgery.