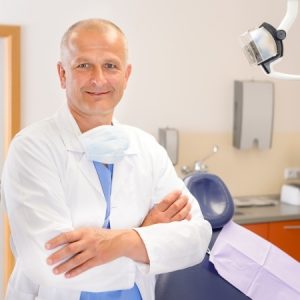 We get it! Oral surgery isn't fun. It's no "walk in the park." And while we can't guarantee that it will be "easy as pie," we can promise that you will be cared for by highly trained and experienced Board Certified Oral & Maxillofacial Surgeons in a safe surgical environment. And when it is all said and done, your recovery will likely be expeditious and uneventful.
Your dentist may have offered to extract your wisdom teeth, to place dental implants, or perform other oral surgeries for you. How easy would that be? After all, your dentist is qualified to perform some dental surgery as part of his/her dental training. But, why would you agree to allow your general dentist to perform oral surgery? Consider this. Would you agree to let your family practitioner set a broken leg? Would you ask a handyman to rewire your entire electrical system in your home? It's doubtful. Chances are that you would seek out a specialist to perform these functions. Oral surgery shouldn't be any different. An oral & maxillofacial surgeon focuses solely on surgical procedures to treat his patients. He or she has the highest credentials, surgical skills, education, experience and judgment to perform a safe and successful procedure.
At Northwest Oral & Maxillofacial Surgery, our oral surgeons are board-certified by the American Board of Oral & Maxillofacial Surgery. Board certification is attained through years of dental school, residency, board examination and continuing education and is the marker that he/she has achieved the highest standards in the profession. And unlike a general dentist, Northwest Oral & Maxillofacial Surgeons are qualified and certified to administer IV anesthesia which allows for a comfortable surgical procedure in most cases.
So before you ask your dentist to perform surgical procedures, check us out at Northwest Oral & Maxillofacial Surgery. We have eight surgeons, six office locations, and we accept most major dental insurances. Feel free to contact us through the website or call the office that is most convenient to you. We look forward to seeing you soon.
---
Dwyer | Clark | Repa | Williams | Unterman | Lalani | Hoffman* | Liska*
*Board certification anticipated in Summer 2018.