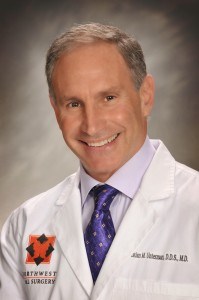 Dr. Unterman was born in California. He attended the University of California for his undergraduate and graduate pre-dental education. Dr. Unterman attended UCLA where he was awarded membership in Omicron Kappa Upsilon Honor Society, earned his Doctor of Dental Surgery degree, and graduated with honors.
Dr. Unterman completed a six year residency program in oral and maxillofacial surgery at the Texas Medical Center Houston in conjuction with the University of Texas and Baylor College of Medicine. He earned his medical degree at Lousiana State University and graduated as a member of the John McDonald General Surgical Society. He then completed a one year general surgical internship at the University of Texas affiliated hospitals.
Dr. Unterman is a diplomate of the American Board of Oral and Maxillofacial Surgery. He maintains an active dental and medical license in Texas. He is certified in basic life support, advanced cardiac life support, advanced trauma life support and laser and microsurgery techniques. Dr. Unterman joined Northwest Oral and Maxillofacial Surgery in 1999. He and his wife, Mylene, live in The Woodlands with their two children.
Dr. Unterman practices at our Technology Forest location.